Do you have a challenge with a glass batch or recycling plant? Whether you are in demand for a whole new batch plant, or your existing plant might need modernization, we have paved the way for you as easy as it can be. And you don't have to lower the level of your demands.
Our way of working is summarised in the diagram below. At the heart of it all is Solutions Clinic – you have a challenge, we bring the solution.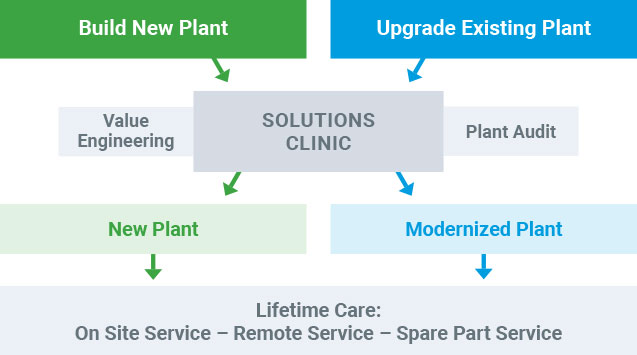 We offer you a co-operative lifecycle partnership and most suitable products with our experience of almost 300 plants. With our help you can focus on your core business more efficiently and care-free.
Throw us your challenge, we are ready to step up to the plate.